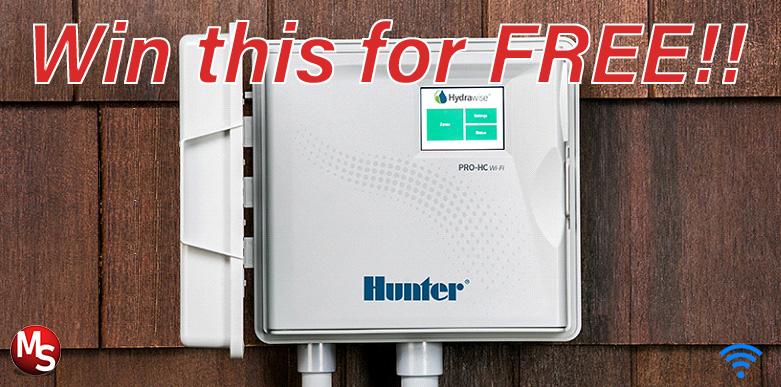 25th Anniversary Giveaway
In honor of being our 25th year in business, Millard Sprinkler will be giving away a Hunter Pro-HC 600 6 zone Wi-Fi controller randomly. Valued at $349.99, this controller is a durable indoor irrigation controller with the Hydrawise web-based software so you can control your sprinkler from anywhere at any time. This software includes predictive watering to adjust schedules based on temperature forecast, rainfall probability, wind and humidity to provide you maximum water savings while keeping your lawn green. Labor estimate for install is $100.00.
We are giving it away FREE!! All you need to do is like and share our Facebook post in addition to liking our page. Millard Sprinkler will randomly pick a name on Friday, March 27, 2020. The winner will be announced on our page as well as notified via phone. Millard Sprinkler, Nobody Does It Better!!!!
* Next Contest starts soon!
** Labor estimate for installation is $100.00 or the controller can be installed by you.
If you have not scheduled your Spring Turn on yet, you can make a request by clicking the button below. With The warmer weather, our Schedule is filling up fast! Schedule today!